87-81 was the final score, a 6-point loss. In front of a supportive crowd of 38,115 Crowd, a league record, I'm sure everyone was thinking, the Philippines could have won that game. Gilas had them on the ropes.
At the 3:32 mark of the 4th Quarter, former NBA 6th Man of the Year, currently playing for the UTAH Jazz in the NBA, Jordan Clarkson fouled out contributing as the top scorer for the Philippines 28 points, 6 rebounds, and dished out 7 assists.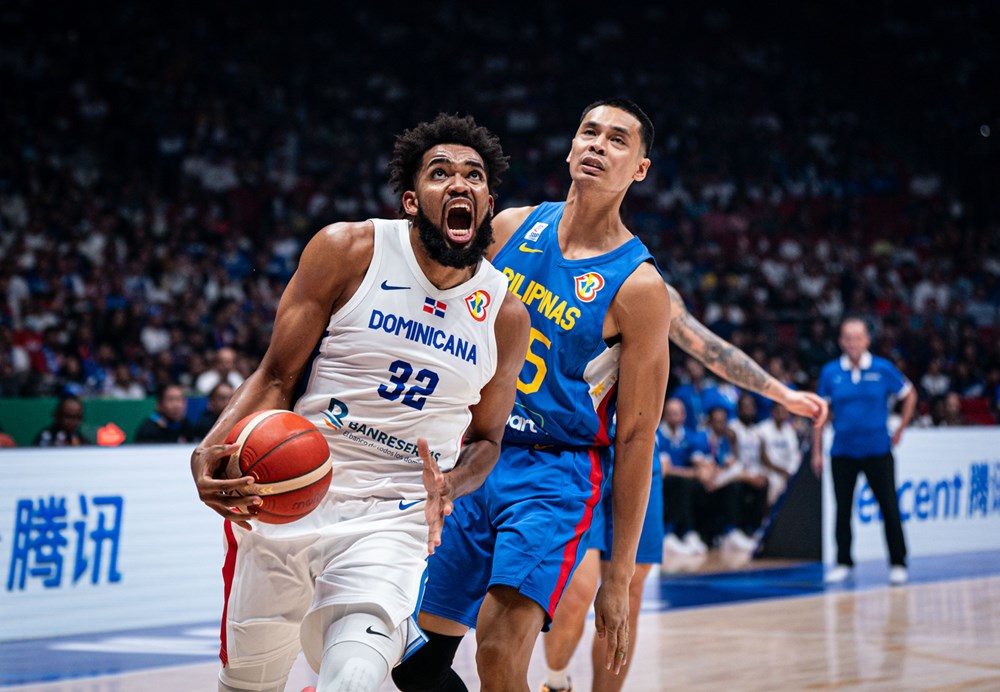 Scottie Thompson, Dwight Ramos, with 13 points, 6 rebounds, June Mar Fajardo, 16 points and 7 rebounds and Ariel Edu, 7 points, 5 rebounds, and eventually fouling out with 14 seconds left, tried to keep Gilas afloat but bowed out to Dominican Republic led by Karl Anthony Towns' 26 points and 10 rebounds, followed by Victor Liz with 18 points and 6 rebounds, and Andres Feliz who had a productive evening with 12 points, 6 rebounds, and 8 assists.
Although it was a close game with 15 lead changes, it was tied 19 times before Dominican Republic pulled away for good in the dying minutes of regulation.  The Philippines had shown flashes of brilliance but had mental lapses on defense that cost them momentum when they had the lead.  They have the backing of the home crowd.  Social Media has already put the onus on the coach for failure to make the necessary tactical adjustments, selection process included.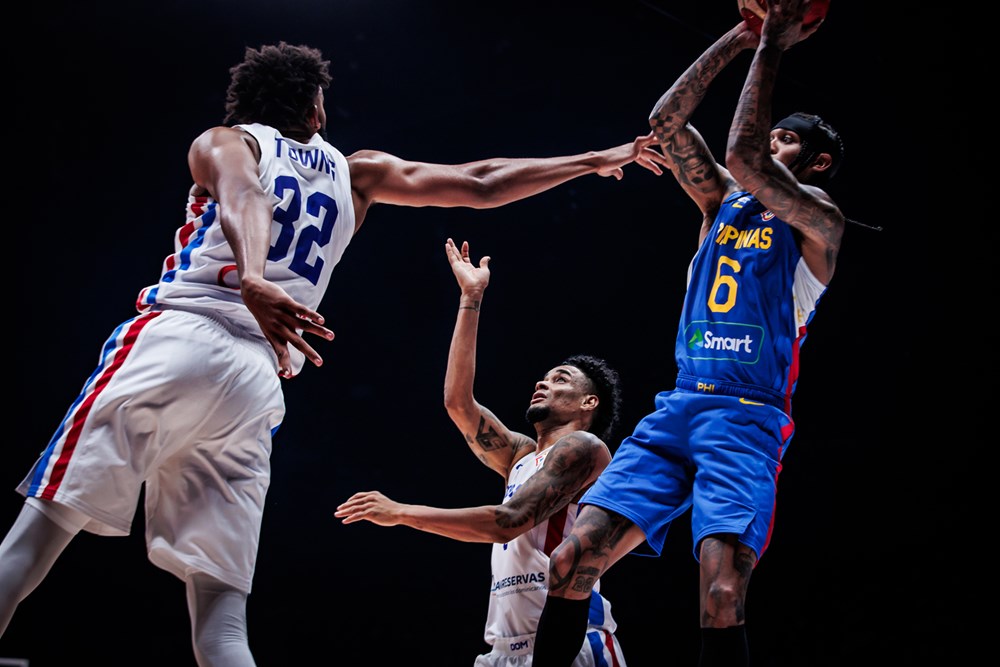 No one is to blame for Gilas' demise.  They still have two more teams to contend with but they better fall and learn fast if they want to succeed in their campaign to advance beyond their group.  My to-do list for Gilas to maximize their chances of winning.
Improve Transition Defense
In the FIBA game, where size and athleticism are relative, to beat teams faster and stronger than you, floor balance is key.  In points off turnovers, Dominican Republic led the game, 26-14, and outrebounded the Philippines on the offensive glass, 17-3 but the Philippines controlled the defensive rebounding category, 32-26, the differential could have translated to more possessions and more scoring opportunities for the Philippines.  Make or miss, Gilas must quickly make that transition from offense to defense.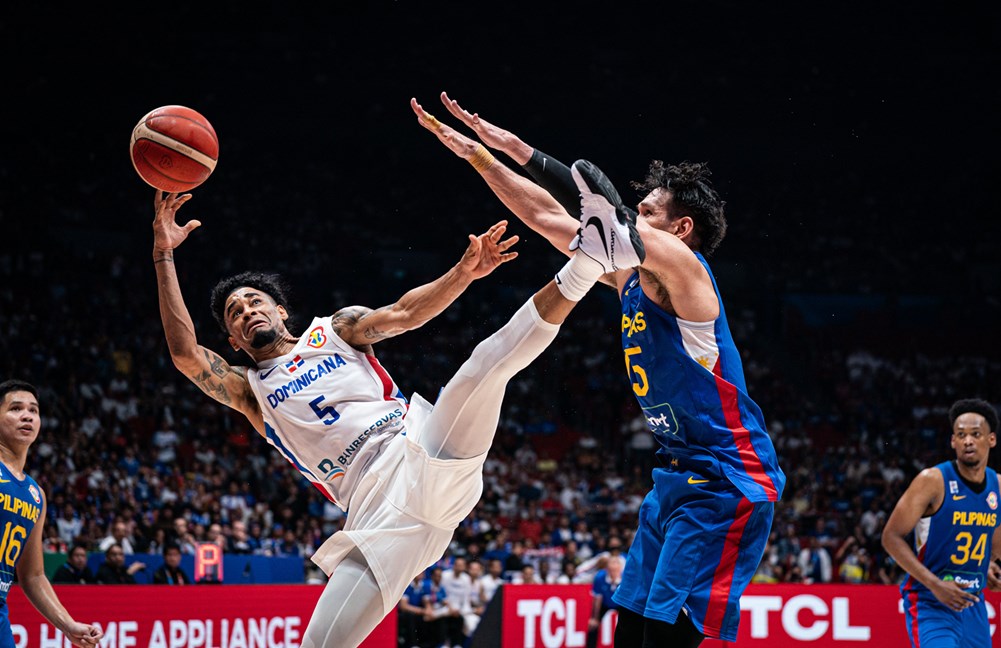 Push the Pace
Maximizing their personnel, unleash the Philippines' offensive creativity.  Other than Clarkson, who is their best offensive and best perimeter defender, Coach Chot Reyes has a reliable guard core – Ravena, Ramos, and Thompson, utilize Rhenz Abando's athleticism and fearlessness on the open court to generate Fast Break opportunities (19-16 in fast break points over Dominican Republic) and 3-point attempts (33% compared to Dominican Republics 21% from beyond the arc).
Limit Turnovers
Dominican Republic had 11 steals against the Philippines' 7.  Gilas also had 19 turnovers compared to Dominican Republic's 12.  Fundamentally, less turnovers mean more chances to score.