Afril Bernardino. Jack Animam. Gemma Miranda. Shelley Gupilan. Ria Nabalan. Rhena Itesi. Monique Del Carmen. Trixie Antiquera. These are just some of the notable members of the dynastic National University (NU) Lady Bulldogs women's basketball team that ruled the Universities Athletics Association of the Philippines (UAAP) from 2014 to 2019. They won six straight UAAP crowns during this period and are chasing their seventh in the on-going season.
But it's not the six consecutive UAAP titles that really catches the eye. I mean, it is certainly quite a feat, without a doubt. In both the UAAP and National Collegiate Athletics Association (NCAA) of the Philippines men's basketball tournaments, the most that any school has won consecutively is five straight championships – by Ateneo de Manila University in the UAAP and by San Sebastian College and San Beda University in the NCAA. (The UE Red Warriors won seven straight from 1965 to 1972, but were co-champions with UST in 1967.) So yes, the Lady Bulldogs' six-year reign is surely something to behold. But it pales in comparison with other incredible championship streaks like those of the University of the Visayas (UV) in the Cebu Schools Athletic Foundation, Inc. (CESAFI) basketball event's nine straight titles, San Beda's seven consecutive NCAA Juniors diadems, and Adamson University's six straight championships in the UAAP high school basketball competitions.
This special champion team however has achieved something that no other local basketball team has even come close to achieving:  winning 108 consecutive games. Yes, the Lady Bulldogs won 108 UAAP games straight from the 2014 season until November 20, 2022. Can you imagine winning so many consecutive games that spanned six years? Sure, they were dominant in all those years what with their exceptional talent and size. Plus, NU had a great architect for this masterpiece – no less than the Philippine National women's basketball coach Patrick Aquino. I can't help but wonder how Aquino motivated his players in each of those games (Pat Aquino was succeeded by Aris Dimaunahan as NU coach only this season, which means he is credited for the first 96 wins!). I mean, they're so used to winning that they simply went autopilot during the games and never really thought about the prospect of losing. Routinary. Just another day in the office. There were a few close calls. They were tested in some games. But for the most part, they were predominant, overpowering. Women among girls.
In college basketball, the biggest success factor is recruitment. The team with the best recruits usually wins the crown. There's absolutely no doubt in my mind that the Lady Bulldogs had the very best recruits in all those six years, many of whom are also part of Aquino's national women's team. But the other top programs in the UAAP's women's basketball jousts, like La Salle and Ateneo, are heavy in the recruitment business too. For NU to sit on the throne for six years without having to suffer a single defeat is simply mindboggling. By the way, NU's women's basketball program has also produced a world-class talent in Animam. The UAAP Season 80 MVP from Malolos, Bulacan played pro basketball as an import in Serbia where she posted remarkable averages of 20.0 points and 14.3 rebounds in eight games before being sidelined by an ACL injury.
As head of basketball operations of another highly successful college basketball program, I have a pretty good idea of the challenges and expectations of having to sustain a championship level of competence. It's never easy especially when your opponents get better every year, and when you have diehard fans that expect nothing less than the plum. Financial backing by sponsors and generous alumni certainly helps big time. And to have a topnotch basketball program in this country can be very expensive indeed. I can imagine the Lady Bulldogs' team management investing heavily on team training, equipment, nutrition, and incentives among other things. They probably have the best of everything. Still, none of these can guarantee an undefeated season – six straight times!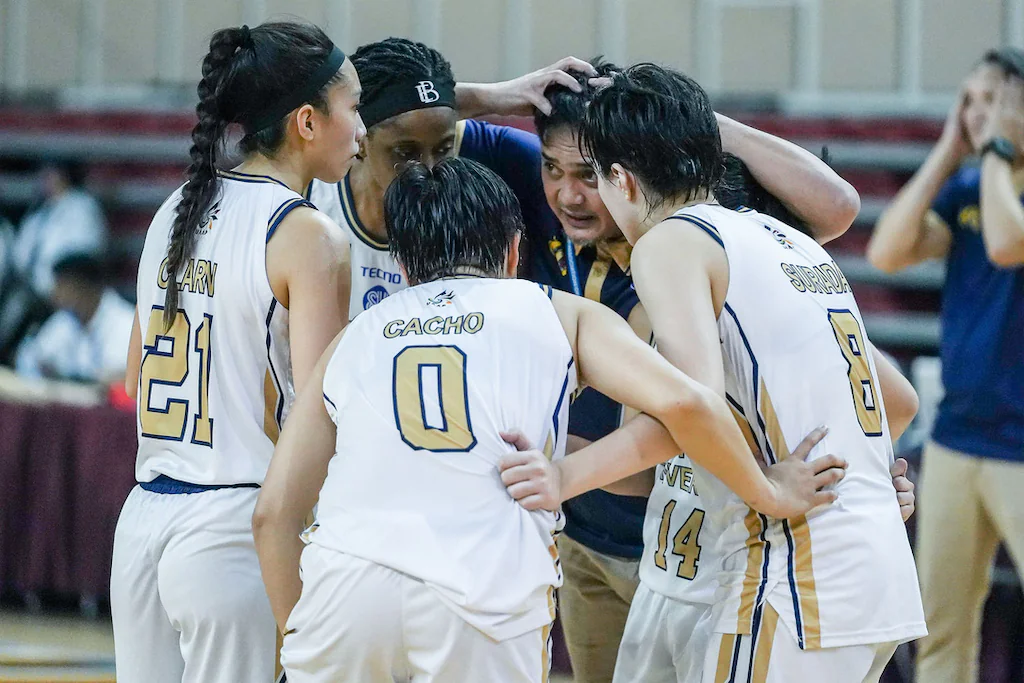 It takes great dedication and commitment to run such a phenomenal basketball program – to continue finding and recruiting the best talents year after year and, more importantly, to remain motivated and hungry for more triumphs. And so, to the Lady Bulldogs management, coaches, and players, I take my hat off.
On November 23, the Lady Bulldogs' amazing 108-game winning run was snapped by the De La Salle University (DLSU) Lady Archers, 61-57, in overtime. I guess all good things must come to an end at some point. Great for the UAAP as the tournament becomes less predictable, perhaps.
Unless, this defeat simply ignites another fire in the Lady Bulldogs' camp that could make them stronger than ever. Maybe the loss simply got the monkey off their back and relieved them of the pressure of having to preserve the spotless record. Perhaps they will start a fresh new long winning streak? Scary thought.