The 85th season of the UAAP kicked off hostilities over the weekend at the Mall of Asia Arena featuring four games spread out over two days. UST, UP, NU and Ateneo won their games against Adamson, La Salle, UE and FEU, respectively, to gain a head start in the 14-game elimination round with the top four teams entering the Final Four.
The Rivalry takes a look at the five standouts who made the biggest first impression that caught the attention of basketball followers.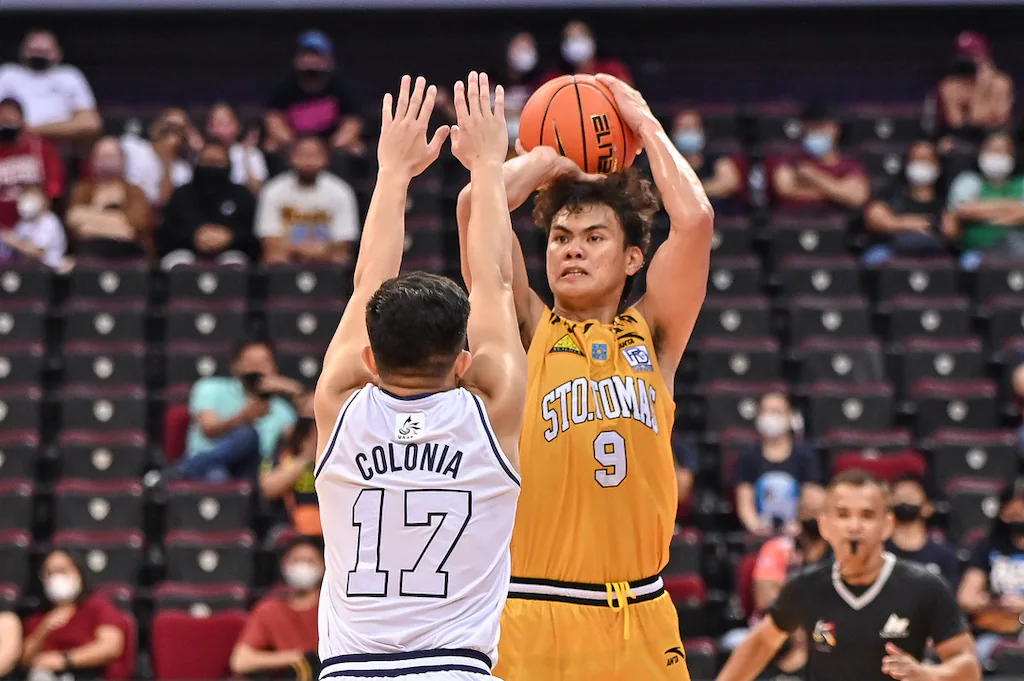 Nic Cabañero – University of Santo Tomas Growling Tigers
This 19-year-old offensive dynamo is expected to lead the Tigers to a better finish and improve its 3-11 standing from Season 84. In his freshman year, Cabañero came up with an impressive statline of 12.4 points, 6.2 boards, 1.5 dimes and 1.0 swipe per game but looks to further improve those numbers under Coach Bal David. Against Adamson last Saturday, the former San Beda Red Cub attained his career high of 33 points, on 13 of 18 FG shooting, including 2 of 6 from beyond the arc in 32 minutes of action, to lead the Tigers to an impressive 69-60 upset over the Soaring Falcons. This was the highest production of a UST player since Marvin Lee's 30 markers made four years ago. Without Sherwin Concepcion and Bryan Santos, Coach David is expected to fast-track the maturation process of Cabañero to give the Tigers a chance for a Final Four slot.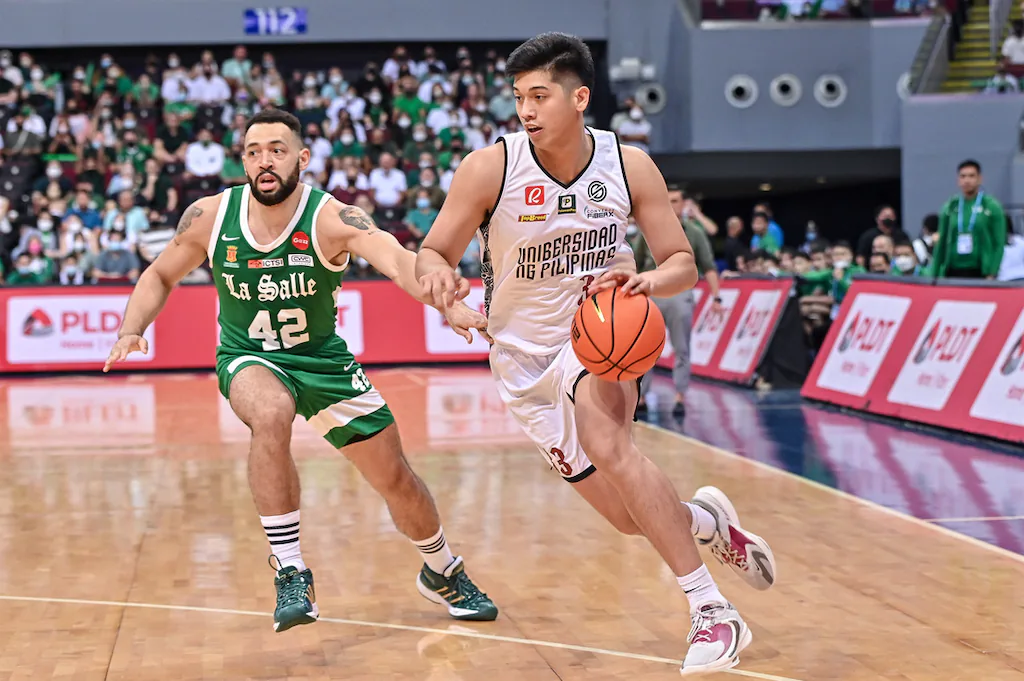 Carl Tamayo – University of the Philippines Fighting Maroons
The Rookie of the Year of Season 84 has set his sights on loftier accomplishments this year. The 6'7 Tamayo continues to amaze basketball followers with his tremendous upside, dominant style, deft ball-handling, uncanny shooting and clutch plays as he led the defending champions to a gritty 72-69 victory over the Archers. Tamayo came up with MVP-like numbers of 18 points, 19 rebounds and a pair of assists and steals, but it was his two free throws made with four seconds remaining that gave the Maroons enough cushion for the victory. One of the prime candidates for a slot in the 12-man Gilas roster for the FIBA World Cup in 2023, Tamayo would be the key to UP's aspirations for a back-to-back championship. He may even add the MVP award as bonus if he keeps this up.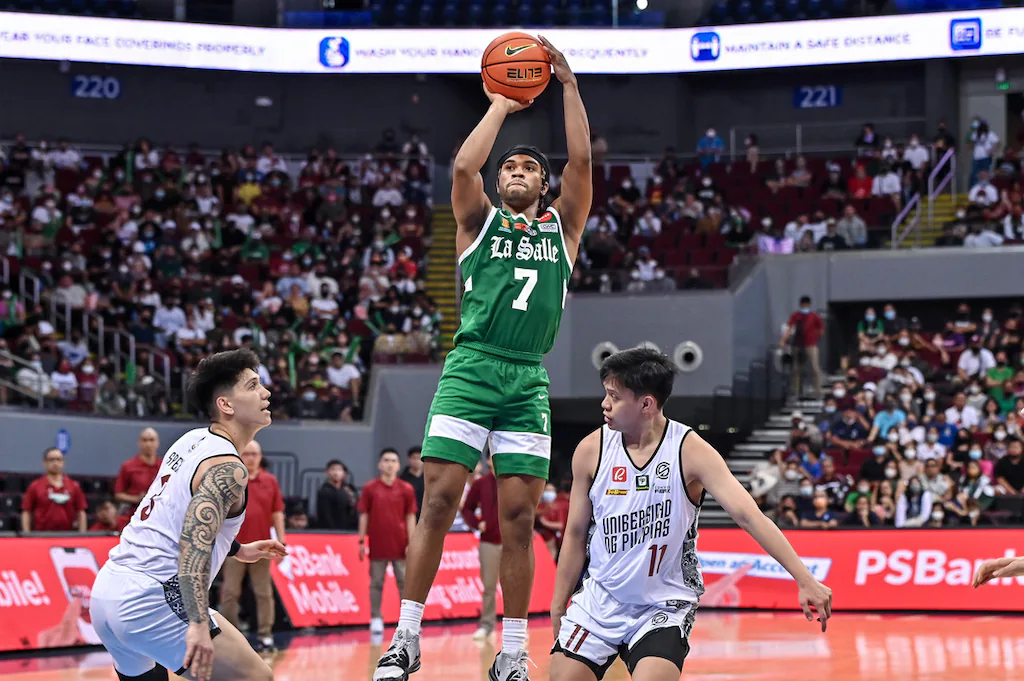 Schonny Winston – La Salle Green Archers
Winston proved to be a revelation last season, dropping 13.4 points per game on 40.4% FG shooting, while also registering 3.8 rebounds, 1.8 assists and 1.8 steals in less than 30 minutes per game, leading all scorers on a La Salle team that made it all the way to the Final Four. His remarkable performance had scouts enticing him to join the PBA Draft but he demurred and opted to play his final year with the Archers in the hope of winning a championship. Winston proved to be a major thorn on the defending champions, knocking down 27 points on an impressive 66.67% FG shooting, while adding 2 boards, 2 dimes, 3 steals and a block in 32 minutes. While the Archers may have lost their first game, there's no denying Winston will play a major role offensively as they buck the loss of Justine Baltazar. If his first game is a portent of things to come, then teammate Evan Nelle's statement that they are the "team to beat" this season may turn out to be providential.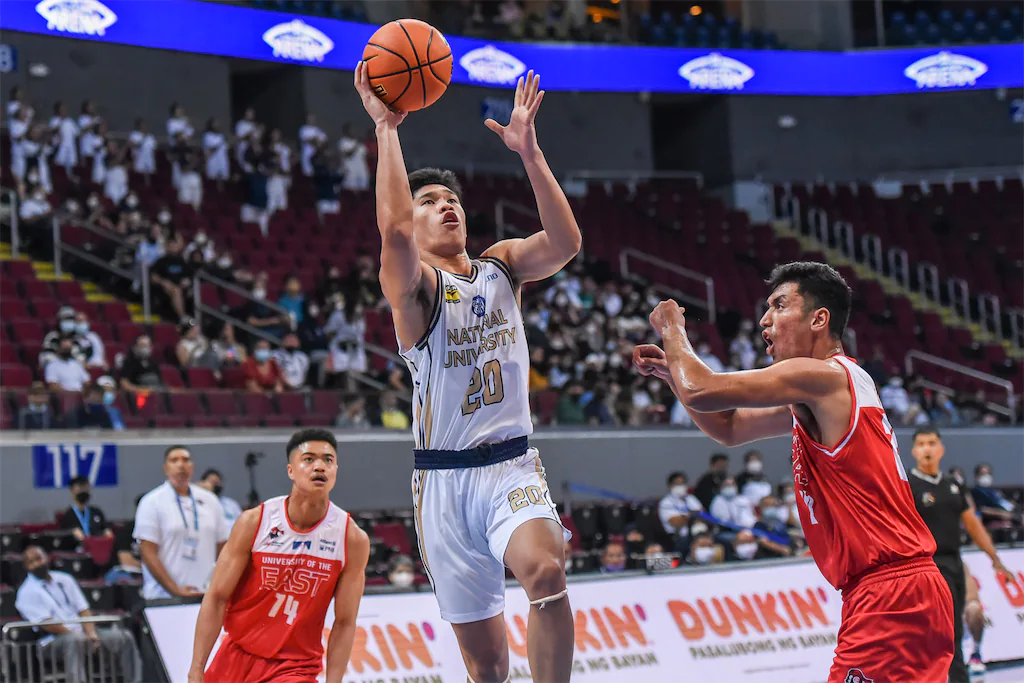 Jake Figueroa – National University Bulldogs
This former Baby Falcon joined the NU Bulldogs last year fully understanding that he would be a big help to the school's campaign. While NU missed the Final Four last season, Figueroa and recent Filoil MVP John Lloyd Clemente, have their work cut out for them as the Bulldogs try to replicate their championship success in 2014. They started off just fine, with Figueroa leading a strong finishing kick, scoring 7 of his 13 points in the fourth quarter to power the Bulldogs to a dizzying 16-3 windup, turning a close 53-52 game to a comfortable 69-55 lead en route to a 77-70 victory over the Warriors. Jeff Napa's charges had a balanced attack with four players in twin digits, while two others scoring 9 and 8, apiece. How Figueroa will fare against the heavy favorites will help determine how much he has improved from last year.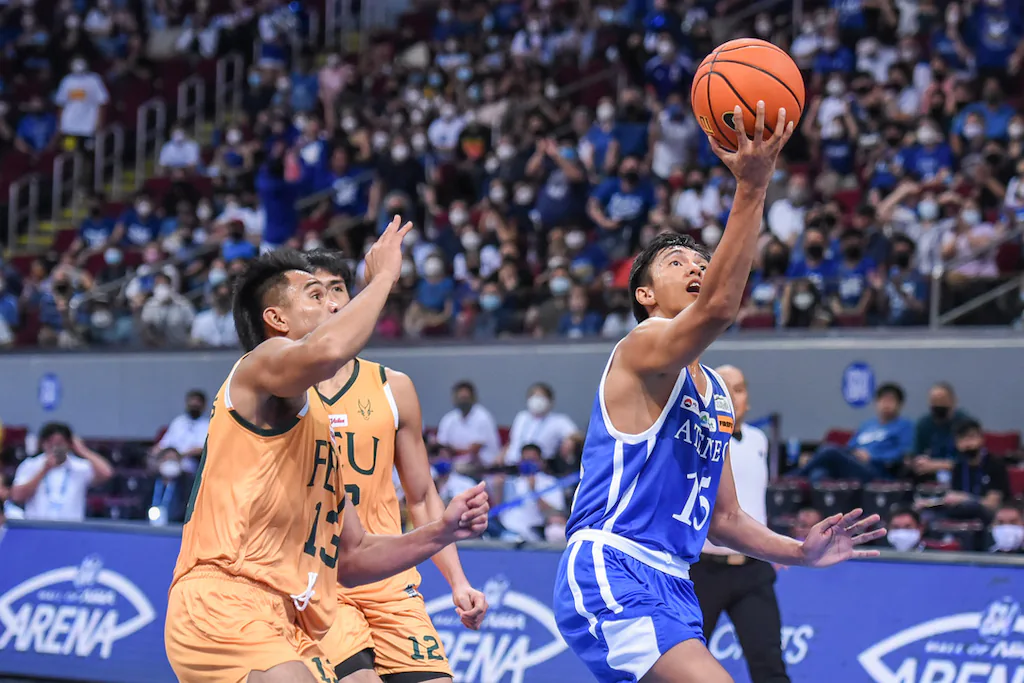 Forthsky Padrigao – Ateneo Blue Eagles
When SJ Belangel opted to turn pro in South Korea and miss out on his last year with the Eagles, there were loud whispers in Katipunan if Padrigao would be the ideal replacement. Padrigao wasn't able to show much of his wares last season as Belangel had the lion's share of the playing time at the point. But Padrigao, described by Coach Tab Baldwin two years ago as having better court vision than his predecessors, Matt Nieto and Belangel, rose to the challenge and delivered the goods. He wound up with 19 points, 6 rebounds, 7 assists while deftly guiding the Eagles' offensive plays. His back-breaking trey with 38 seconds remaining in the game gave Ateneo an eight-point cushion, enough to lead the team to a nine-point victory. In a team that works within a system where the court general plays the lead role, the challenge is for the young Atenean to mature tenfold as the team revs up for vindication after a heartbreaking Finals loss to UP last season.
The Rivalry's Jude Roque contributed to this article.