In the ongoing Philippine Basketball Association (PBA) Commissioner's Cup, two young squads are making a splash and they're doing it with remarkable team effort. Before the start of the import-laden conference, which is graced by the Hong Kong-based guest team and current league leader Bay Area Dragons, unheralded teams Converge FiberXers and the Phoenix Fuel Masters were never expected to compete with the usual powerhouses. Bannered by mostly young players and mentored by youthful coaches who both made a mark in college hoops, Phoenix and Converge are both enjoying a hot winning streak of five and four games respectively.
On top of the team standings in this 13-team tournament is Bay Area with a 6-1 win-loss card, followed by the Magnolia Chicken Timplados Hotshots with a 5-1 slate. But surprisingly, Converge is presently in third spot with a 5-2 record that includes upset victories over the star-studded San Miguel Beermen and TNT Tropang Giga. The FiberXers' two losses were both close – 105-109 at the hands of Magnolia and 100-106 to Bay Area. Meanwhile, Phoenix is currently in fifth place with a 5-3 card, just behind Barangay Ginebra San Miguel (4-2). The Fuel Masters actually started the tourney poorly with three straight defeats (89-92 to North Port Batang Pier, 85-97 to Blackwater Bossing, and 91-101 to Bay Area). But an emphatic 111-97 win over the NLEX Road Warriors ignited a five-game winning run that counts massive wins over Ginebra (101-93) and TNT (91-88).
It's fair to say that so far in this single-round tournament, where 13 teams are vying for the eight quarterfinal slots, both Converge and Phoenix have already overachieved and are likely to enter the next stage. But amazingly, the FiberXers and Fuel Masters are showing excellent team play mostly with players that have been in the league for no more than three years. Both units love to run and apply the full-court pressure, bringing with them a flavor of college basketball that just makes the games more exciting. Also, both teams don't rely on a single go-to-guy or run isolation plays. Instead, they thrive on ball movement and off-the-ball player movements to propel their offense. They look to score early in transition by constantly attacking the basket. They work to disrupt and pressure their opponents' plays, hoping to force turnovers and convert them to easy baskets.
Of course, much of the credit should go to their coaches – Aldin Ayo for Converge and Topex Robinson for Phoenix. Both coaches are known for their full-court pressure defense ever since their collegiate coaching days. Ayo made waves in both the National Collegiate Athletics Association (NCAA) and Universities Athletics Association of the Philippines (UAAP) having won titles in both leagues for Letran and La Salle, respectively. Robinson led the Lyceum of the Philippines University (LPU) to a Philippine Collegiate Champions League (PCCL) crown and two NCAA bridesmaid finishes.
Converge is the second-best team on offense with an average of 106.9 points per game (PPG), while Phoenix is the best team on defense, allowing only 91.6 PPG to opponents. The FiberXers love the three-ball, with over 40 attempts per game. In their mammoth triumph over TNT, they unloaded 21 treys. The Fuel Masters, on the other hand, excel on defense, and lead the league in steals with 9.4 per game.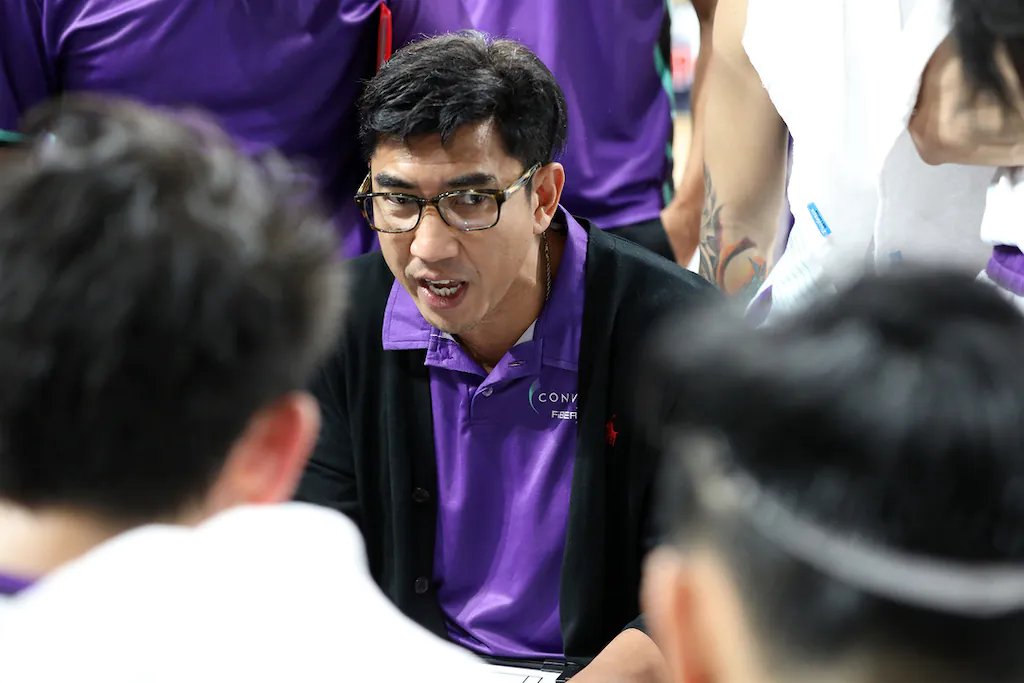 Quincy Miller, the Denver Nuggets' 2012 second-round pick (38th overall), complements the FiberXers' running game. More than his team-best 32.4 PPG, the former Baylor star is perfect for the up-tempo game with his guard-skills. At 6'9", Miller can bring the ball down like a point guard and shoot from long-distance with relative ease. He also norms 16.7 boards, 3.6 dimes, 2.0 steals, and 3.4 blocks. The local crew is led by Jeron Teng (12.4 PPG), Maverick Ahanmisi (11.3 PPG), rookie Justin Arana (10.5 PPG, 7.5 rebounds per game), and Aljun Melecio (9.0 PPG). Abu Tratter, Kevin Racal, and Alec Stockton are the team's workhorses on the defensive end.
Over at the Fuel Masters' side, import Kaleb Wesson leads the team in scoring with 20.4 PPG, plus 18 rebounds and 3.8 assists per game. The 23-year old blue-collar worker is a defensive specialist who blends well with the locals. Third-year player Javee Mocon leads the locals in scoring with 16 markers per game, followed by two sensational rookies – Tyler Tio (13.5 PPG) and Encho Serrano (12 PPG) – who were both picked in the second round of this year's Draft. Veterans RJ Jazul and Sean Anthony add 10.1 PPG and 8.6 PPG respectively. Like Converge, Phoenix also has a number of utility players like Jake Pascual, Simon Camacho, Chris Lalata, and Jansen Rios. Waiting to recover from an injury is Jayson Perkins, another heavy scorer both inside the paint and beyond the arc.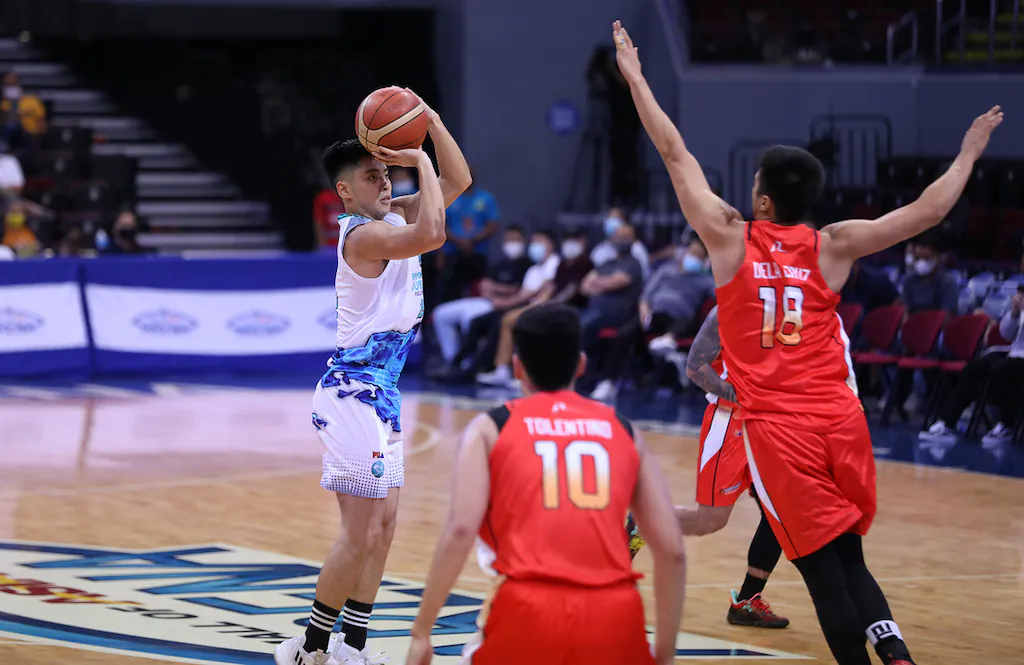 These two teams collide on November 9 in a much-awaited showdown that promises to be fast-paced and highly entertaining. Who knows, maybe Phoenix and Converge can end up battling for the Commissioner's Cup title. That may sound fanciful for now but the way these teams are performing, they might have a fighting chance. Hey, come to think of it, it could be the answer to the PBA's dwindling public interest that's tired of seeing the same teams annex the championship.
Could this be the conference that crowns a non-SMC or MVP team for the first time since Rain Or Shine achieved the feat way back in 2015? Abangan.