Cyrus Mann, the Crispa Redmanizers' resident import of the 70's, has died.
Mann, who won three championships with the Redmanizers during the PBA's formative years, passed away October 12 in Detroit, Michigan due to COVID complications. An Eternity of Basketball co-host and The Rivalry's contributing writer Noel Zarate first learned of Mann's sudden demise in a conversation with his younger brother, Jeffrey. He was 66.
For the past 24 months, AEOB had been trying to reach out to the Michigan-based import and ask him to appear on the popular online basketball show that features past players of the PBA. News of his sudden death came as a shock to many PBA followers, particularly Crispa fans.
Not too many fans recall how Mann was recruited by the Crispa Redmanizers in a franchise-defining move that shaped PBA history. Mann was part of the visiting ballclub, Palmeiras of Brazil, that visited Manila in February 1976 for a series of games against the PBA's top teams, Crispa and the Toyota Comets. Palmeiras was the best ballclub in Brazil during the 70's and was mentored by a young 34-year old American, Bill Khacas.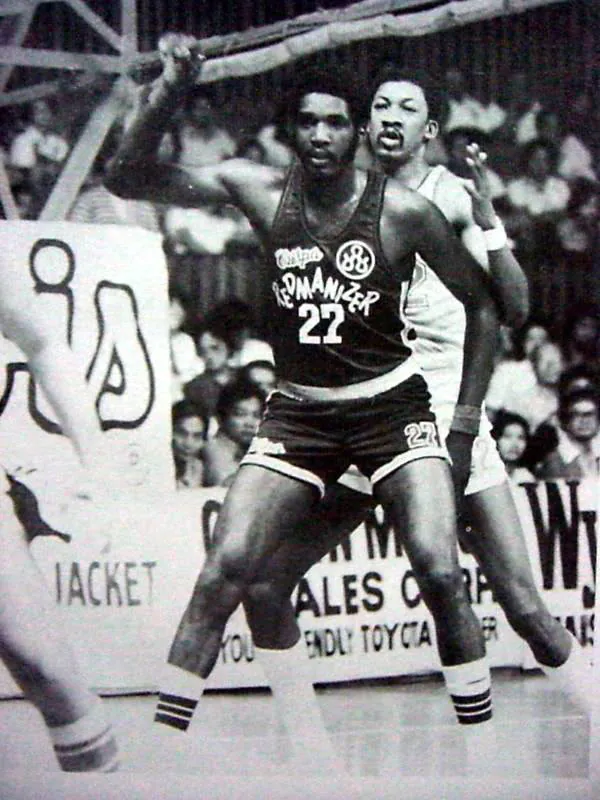 The team's leader was the 6'4 Milton "Carioquiña" Setrini, Brazil's top point guard, scorer and a starter for their national team. Backstopping him at the backcourt was the 6'3 Carlos Gonzales. Other members of the team included the 6'8 Ubiratam Pereira, the 7-footer Ernesto Gherman, 6'1 guard Adilson Trindade; 6'7 forward Jose Gallos, 6'1 guard Joao Marino, 6'1 guard Carlos Perroca and 6'3 forward Paulo Perroca.
In an interview with the late Beth Celis, Khacas described Palmeiras as "a team that has no outstanding player. I keep the game as uncomplicated as possible. Basketball is an emotional sport and the outcome of a match is largely determined by the environmental condition." Khacas added that "in defense, we only have two plays against the man-to-man and one against the zone. A player should instinctively adapt himself to whatever type of play the situation calls for."
Mann was obviously Khacas' key guy on defense as the 7-foot Gherman was still considered raw at that point. The 6'10 big man, who was drafted in the fourth round (72nd pick) in the 1975 NBA Draft by the Boston Celtics, was barely out of his teens that time but wanted to prove that he deserved an NBA roster spot. He was also a prep All-America star at Detroit and played a year in the NCAA for the Illinois State Redbirds. All-Star magazine rated Mann as "one of the three best young centers in the United States."
Palmeiras went on to face Crispa and Toyota twice. Upon seeing Mann holding the fort inside with 44 points and blocking several of Crispa's shots in a 114-110 victory for the Brazilian ballclub, team manager Danny Floro and head coach Baby Dalupan immediately took a liking to him. The season before, Toyota nearly won the grand slam in the maiden season of the PBA, losing Game 5 of the last conference, 96-91, to the Redmanizers. Both Floro and Dalupan realized that for them to compete with their archrivals, they needed to tighten their interior defense – a spotty area in their 1975 campaign. To them, Mann was like "manna from heaven."
Mann initially gave Crispa management some problems with his frequent travelling to the United States during the tournament for alleged "family problems." There was a time when Floro was close to giving up on the 6'10 import, but Dalupan managed to rein him in. From there, Mann displayed the true mettle that made Floro and Dalupan salivate over him in the pre-season.
Mann partnered with William "Bill" Bunton, a 6'9 center from Louisville. At that time, both Crispa and Toyota were handicapped with having two imports of unlimited height who couldn't play together at the same time, while the rest of the teams were allowed to suit up their imports simultaneously. But Mann, ably assisted by a phenomenal local crew made up of several superstars, stood head and shoulders above everyone else. In 32 games that he played that year, Mann averaged 16.53 points, 10.09 rebounds and 3.06 blocks per game on a 50.53% FG clip. It's curious to note that while Mann is an immovable force inside, he was hardly in foul trouble in any of the 32 games that he played. Toyota's reinforcement, Byron "Snake" Jones, who prior to Mann was heralded as the PBA's best import, described his rival as someone who "wouldn't run through a brick wall to prove his point. He wouldn't do it."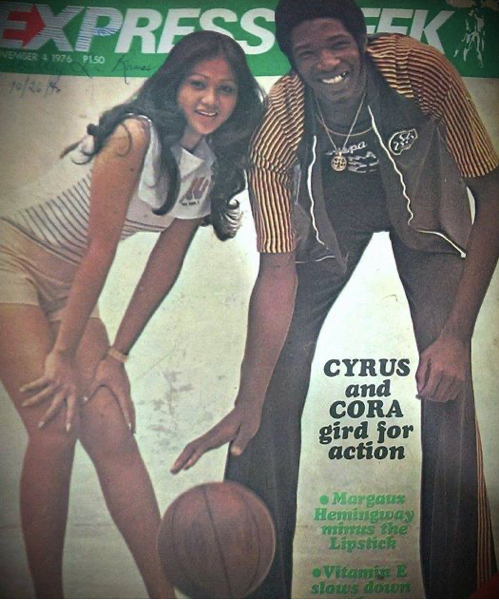 Coach Dalupan added that he "didn't have to tell Mann that the team needed him. He paced himself beautifully in all our games. Whenever I would call him, he was always fresh and ready to deliver what was expected from him. He's a true-blooded basketball player, a pro."
Mann admitted that what he liked about playing for Crispa was that "I don't have to worry about shooting. Somebody else will do that for you. Yet, everybody in the team does his best to share in the effort."
After successfully giving Crispa the coveted grand slam, Mann came back the year after, this time towing with him his good friend, the 6'6 Ricky Hicks. Crispa sought for import recommendations and Mann generously suggested Hicks to be his import partner. Turned out that Hicks was a 6'6 lemon, and Mann had to the heavy lifting all throughout the second conference.
Mann stepped up his game further, leading Crispa to its sixth consecutive title bridged in 3 different seasons. The Detroit native tallied 21.52 points, 14.83 boards, 2.9 dimes and 4.8 swats per game for the entire season. The Redmanizers, though, struggled in the Invitational 3rd Conference with new import Chris MacMurray replacing Hicks, as the Redmanizers couldn't find the right chemistry while having to face two foreign guest teams, the Emtex Sacronels of Brazil and the Ramrod Blocks of Australia. Toyota eventually won that conference and prevented Crispa's attempt for a back-to-back grand slam.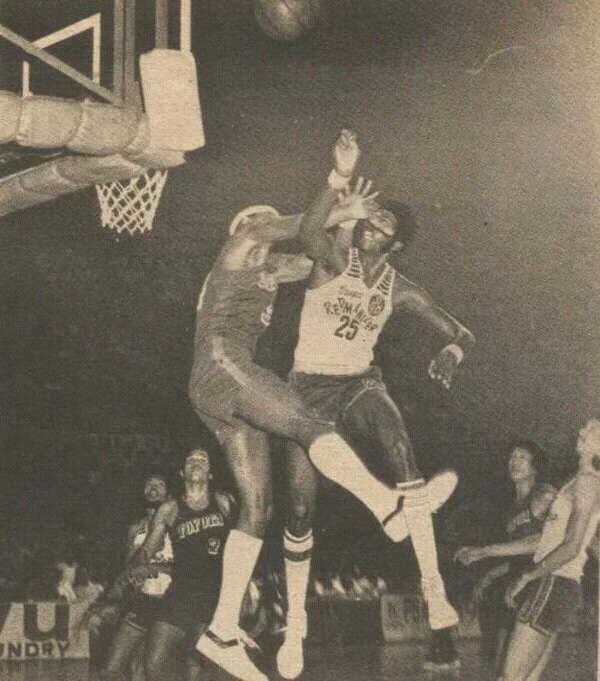 Crispa tried two new imports for the 1978 season – Ansley Truitt and Paul Mills. While both performed ably, they weren't able to stop the U/Tex Wranglers from winning its first ever franchise championship in the Open (Second) conference, the first team to break the Crispa-Toyota championship duopoly. The Wranglers, who were allowed to suit up former Toyota import Jones and Boston Celtic legend Glenn McDonald together, swept the Redmanizers in the Finals, 3-0, forcing Dalupan to bring back Mann to replace Mills. Mann went on to play seven games for the Redmanizers, averaging 14.14 points, 16.86 boards, 1.0 steal and 3.9 blocks in tandem with Truitt. But despite the lethal defense-offense combination of the two, the Redmanizers fell short, while Toyota and surprising Tanduay ended up meeting in the Finals won by the Carlos Terry-led Tamaraws, 3-1.
The Redmanizers continued to struggle with import hires the succeeding year. After winning the All-Filipino (First) conference, nosing out Toyota, 3-2, in the best of five finals, Crispa couldn't find the right import for the Open Conference. They brought in Cornell Warner, Irving Chatmann, Mann and then, in the third Conference, Bernie Harris, but weren't able to win any of these two conferences. After 20 games, Mann was sent home by Dalupan due to personal problems but not after closing his PBA stint with a respectable 14.25 ppg, 12.05 rpg, 1.05 steals, and 3.85 blocks per game.
Since he was still very young at 23 years old, Mann was still hoping for a possible stint in the NBA. After fixing himself, Mann came back and played for the Detroit Spirits in the Continental Basketball Association (CBA), tallying 7.8 points and 7.6 rebounds per game and being ranked 2nd overall in blocks. But after a relatively productive stint, he didn't come back anymore and unceremoniously left the sport.
Mann's dominance as an import was one of the major reasons for Crispa's championship success in the 70's. With Mann around, the franchise won three conference titles. He was the perfect import complement for a team teeming with offensive-minded players. Mann didn't have to score much, and he didn't ask for it. He wasn't a ball-dominant player but when the chips were down, and the locals were shut down, the team turned to him to provide the clutch points. Mann wouldn't fail his teammates and the fans.
In an online interview with Toyota's Gil Cortez, the 1976 Rookie of the Year sensation revealed that his very first game as a Comet was against the Palmeiras team in that February exhibition series. Cortez recounts Toyota beat the Brazilians in the first game by over 12 points while losing the second game. He describes Mann as a "long-limbed, gentle giant who wasn't flashy but got the job done." In his first game against Mann in the exhibition series, Cortez recalls having been blocked a couple of times already by Mann. After ending up getting frustrated with his shots being swatted, Cortez adjusted and, when going for a layup, decided to go for a glass shot first knowing Mann would go for the block. A goal tending violation resulted, giving Cortez and Toyota the deuce.
Adored by millions of Crispanatics, many still couldn't believe and accept the circumstances behind Mann's departure from the team. But for a 20-year old instant celebrity recognized by many in several public places, the popularity may have gone to Mann's head.
Rest in Paradise, Cyrus, the PBA's first "super" import…
Note: The Rivalry reached out to Mann's former Crispa teammates but there were no responses as of press time.
Jay Mercado is a school administrator and part-time graduate school professor who used to write for FHM Philippines and SLAM Philippines. His area of concentration is Philippine sports history.