At the end of the first round of the Universities Athletics Association of the Philippines (UAAP) Season 85 men's basketball hostilities, the defending champions University of the Philippines (UP) Fighting Maroons, as expected by many, emerged on top of the team standings with a 6-1 win-loss card. Their lone defeat was at the hands of the National University (NU) Bulldogs, who are tied at second to third places with the Ateneo de Manila University (ADMU) Blue Eagles, with identical 5-2 slates. Three teams – Adamson University (ADU) Falcons, De La Salle University (DLSU) Green Archers, and the University of the East (UE) Red Warriors – share the fourth to sixth spots with 3-4 records each. Bringing up the rear are the Far Eastern University (FEU) Tamaraws (2-5) at seventh place, and the University of Santo Tomas (UST) Growling Tigers (1-6) at eight and last place.
There are not too many surprises in the first round so far. And the results have been, more or less, the way many would expect, with a clear separation between the top-seeded teams and the lower tier squads, unlike in the rival National Collegiate Athletics Association (NCAA).
Here are my UAAP Season 85 First Round Awards:
Biggest Surprise Team – NU Bulldogs
The NU Bulldogs are currently tied with Ateneo, and just one game behind league-leading UP. Now, the Bulldogs had an outstanding pre-season performance, even winning the Fil-Oil Flying V Pre-Season Cup championship. But coming into the season, they were projected to be around fourth to sixth spots along with FEU and ADU. The consensus top three teams were, of course, UP, ADMU, and DLSU, maybe in that order. But NU, under second-year head coach Jeff Napa, evidently overachieved in this first round, with praise-worthy wins over UP (80-75) and DLSU (80-76). And they're doing it on both ends of the floor. NU is the second-best defensive team of the first round after Ateneo, allowing just 69.17 points per game (PPG) to opponents. On offense, they're second to UP in field goal percentage, with 39.34%. Remarkably too, despite having one of the shortest line-ups this season, the Bulldogs lead the league in inside points and second-chance points with 34.33 PPG and 14.33 PPG respectively. And they're achieving this collectively, without any one or two players standing out. NU's best scorer in the first round is John Lloyd Clemente with 12.67 PPG, followed by Steve Nash Enriquez with 11 PPG and rookie Kean Baclaan with 9.5 PPG. But they also have hard-working big men in John Figueroa, Michael Malonzo, and Omar John that get the job done inside the paint.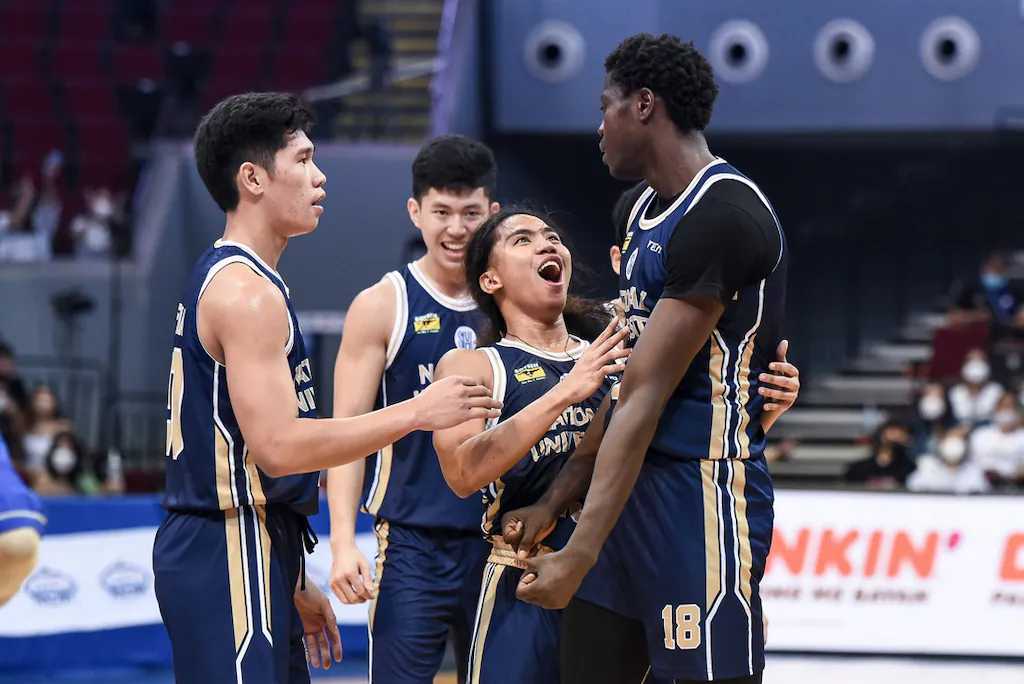 Biggest Surprise Player – Nic Cabañero
UST's Nic Cabañero had a noticeable Season 84, for sure. But now only on his sophomore year with the Tigers, the young Cebuano big guard has already taken the title of King Tiger in the España-based squad. He leads the team in scoring with 17.71 PPG, to go along with 7.14 rebounds per game (RPG) and 3.14 assists per game (APG). UST was in a tough situation entering Season 85 after Sherwin Concepcion was no longer eligible to play followed by the transfer of their sensational rookie Baclaan to NU. Newly-appointed head coach Bal David also took over the coaching reins of UST less than two months before the league opening. But Cabañero rose to the occasion, and is willing to take on the challenge as the Tigers' new paladin. In their lone victory this season, Nic torched the ADU Falcons with 33 markers to pull out the 69-60 win.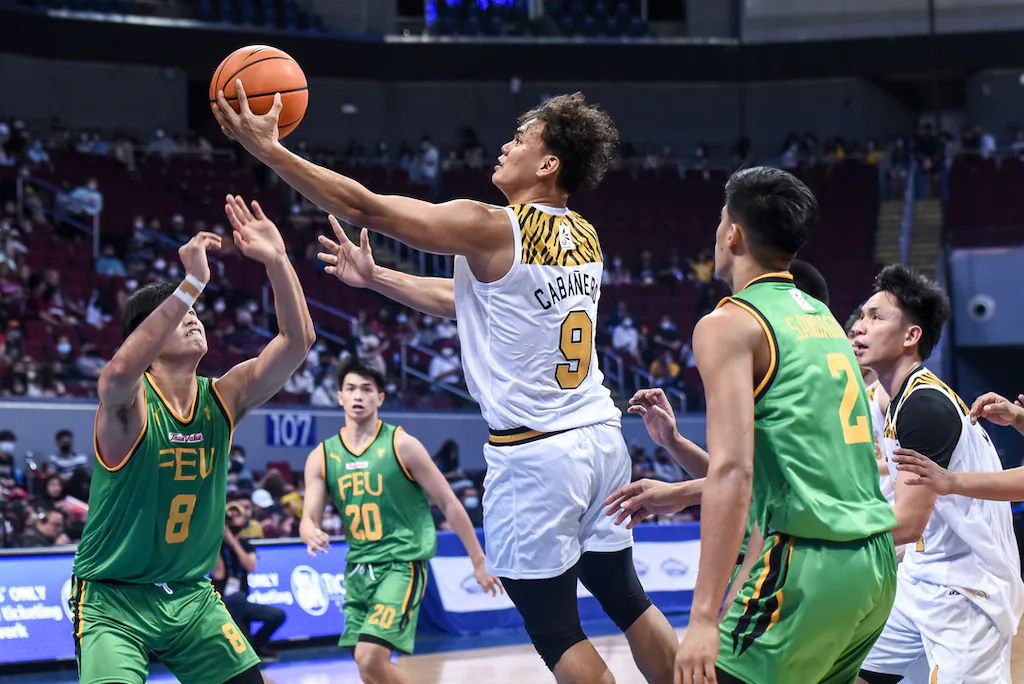 Biggest Disappointment – FEU Tamaraws
The Tamaraws have always been dark horses in the last few years and Season 85 is no different. They even figured in the finals of the pre-season Fil Oil Cup, losing a close game to eventual champ NU. But now they found themselves at the bottom, just a win over cellar-dweller UST. The shocking loss was versus UE, 66-76. The Tams lost to the rest of the league except to UST and NU. They ranked seventh on offense (68.83 PPG) and also seventh on defense (75.17 PPG allowed). Bryan Sajonia is FEU's most consistent scorer with 14 PPG, along with Patrick Sleat (12.17 PPG) and LJ Gonzales (12 PPG). But Coach Olsen Racela will need more contributions from the rest of the team if the Tams hope to make a strong bounce back in the second round. Their close 47-44 triumph over NU to cap the first round should trigger a better showing in the next phase of the tourney.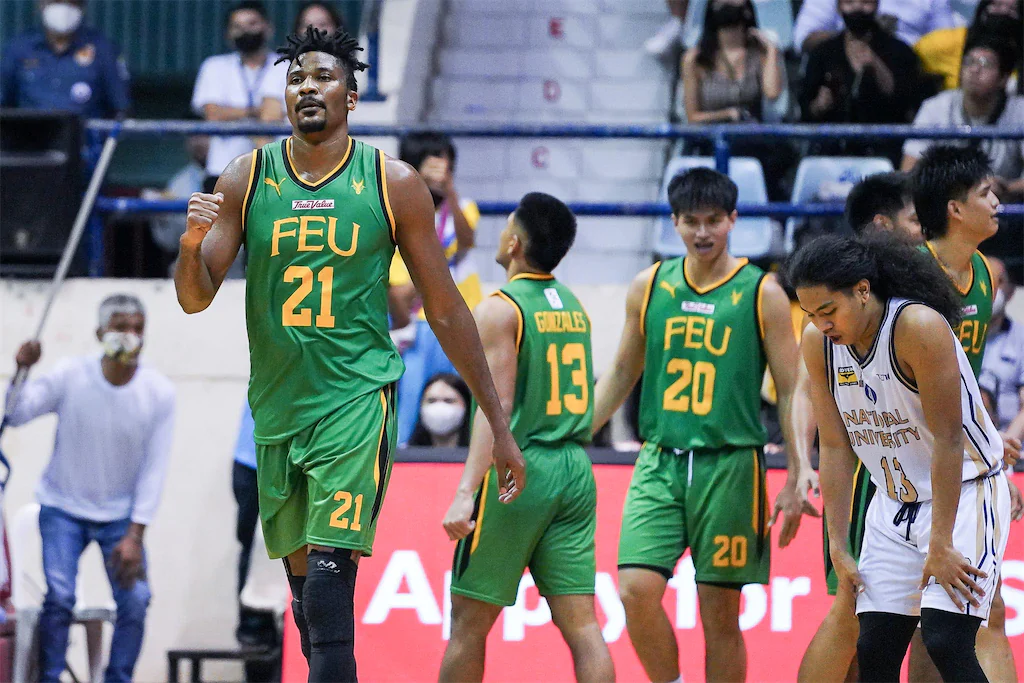 MVP of the First Round – Carl Tamayo
If I were to pick an MVP for the first round, it would be UP's Carl Tamayo. The sophomore forward is averaging notable figures so far in the season with 14.86 PPG (Team best) and 8.71 RPG (Team second-best). And his team is winning, with just a solitary loss (75-80 set back to NU) to show. On opening day of Season 85, Tamayo reminded all of us of his heroics last year when he once again led the Maroons in a huge come-from-behind 72-69 win over the Green Archers. In that game, the Gilas big man erupted for 18 points and 19 rebounds and made the crucial baskets down the stretch. UP is campaigning for its first back-to-back titles in the UAAP this season and Tamayo is definitely in the forefront of that effort.
Runners-Up: Schonny Winston and Jerom Lastimosa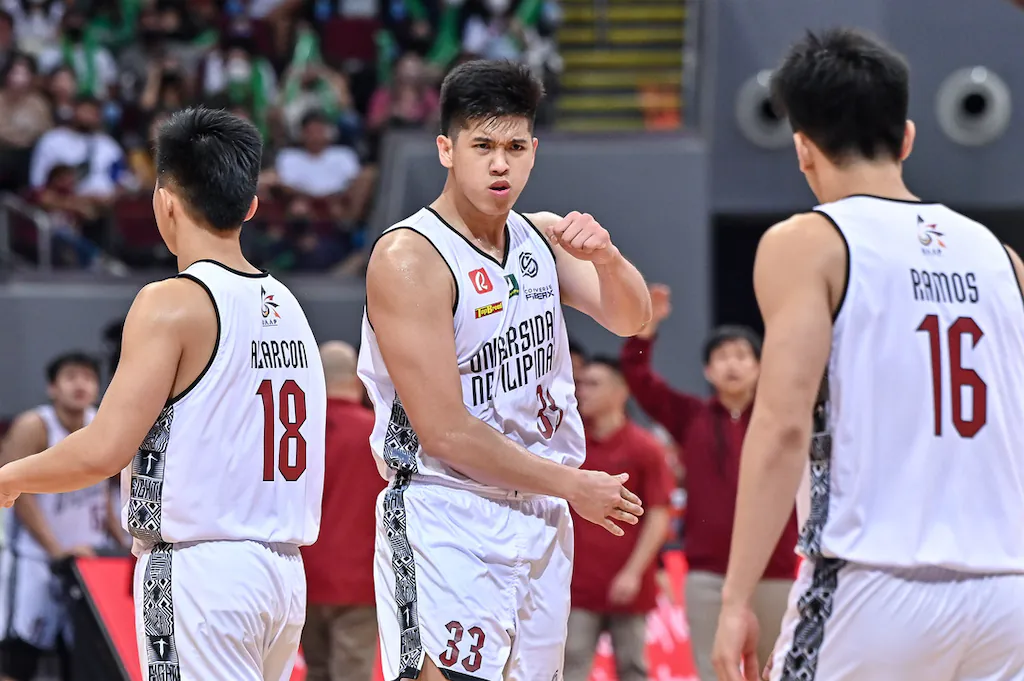 Best Rookie of the First Round – Kevin Quiambao
Like FEU, the La Salle Green Archers are also having a disappointing first round. They were expected to be at the very least on third spot, especially after a stunning 83-78 triumph over their arch rivals the Ateneo Blue Eagles. But now, DLSU finds itself in the fourth to sixth spots. But if there's any bright spot for the Taft-based ballers, it is their stellar rookie Kevin Quiambao. The former NU Bullpup and current Gilas forward is the Archers' second-best scorer with 12.71 PPG after Schonny Winston's league-leading 21.29 PPG. He also had impressive norms of 6 RPG, 3.14 APG, and 1.57 steals per game (SPG). The 6'7" Quiambao can be compared to his former NU high school teammate Carl Tamayo, who has a great all-around game including post moves and long-distance sniping. At this point, it's looking like the young Kevin will be the hands-down choice for best rookie of the season. No one comes close.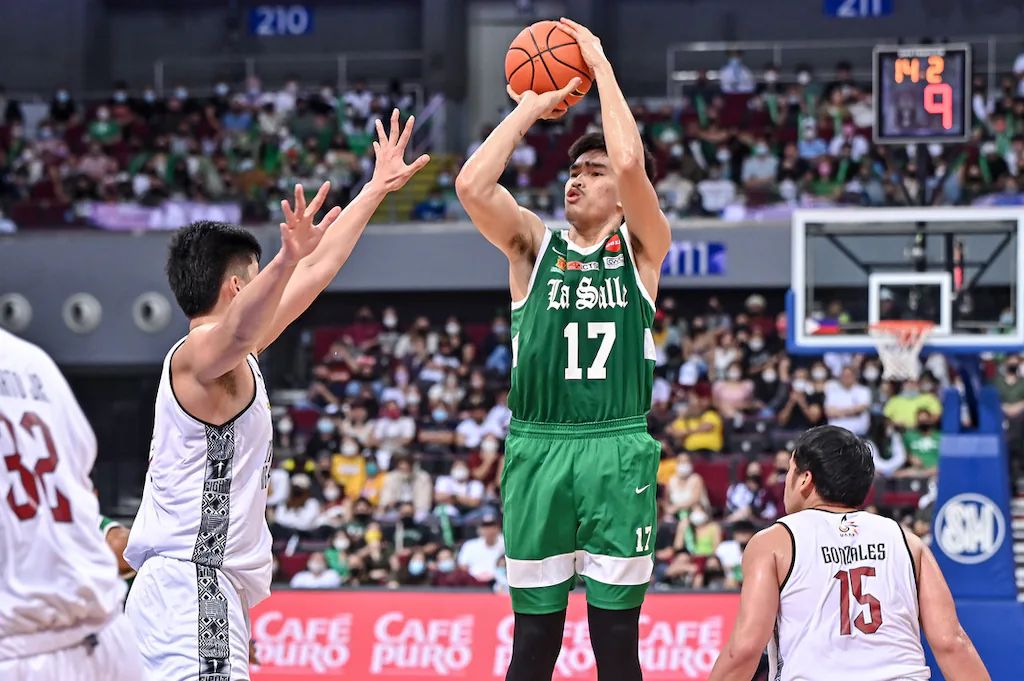 Big Prediction for the Second Round
We can surely expect UP to continue with its dominant performance in the second round, and teams like DLSU and FEU to start making a solid fight back as well. But my big prediction for the second round involves the Tab Baldwin-led Blue Eagles, who despite losing twice already in the tournament, I think will go for a sweep of their remaining games. I know that's easier said than done. But I also know the Katipunan-based cagers will try to have a go at it and I believe they can. Baldwin is a master of adjustments and he certainly knows his team very well. After experiencing setbacks to UP since last season and to La Salle this year, the former Gilas tactician will try to mend the little chinks in the Blue Eagles' armor to make it shiny like new. It won't take a total facelift. Not even a major renovation. But the biggest key for Ateneo is still Ange Kouame. Even when he's averaging double-double numbers with 12 PPG and 11.67 RPG, plus almost three blocks per game, the former UAAP MVP needs to play his A-game versus the other giants in the league like UP and DLSU. If Kouame gets back to his old form, Ateneo would be a tough nut to crack in the second round.