After their bid for back-to-back UAAP championships fell short following a Game 3 loss to the Ateneo Blue Eagles, deposed champions University of the Philippines Fighting Maroons will take a short break for the holidays then get back to work next month for Season 86.
UP program director Bo Perasol told The Rivalry that the team will resume training in the middle of January as they embark on their mission to regain the title. "I will have to sit down with the coaches to plot our offseason schedule including tournaments and training out of the country," Perasol said, less than a day after UP fell, 68-75, on Monday in front of over 21,000 fans at the Smart Araneta Coliseum.
Team officials will also soon be going on a recruiting trip to the United States with the aim of securing commitments for several blue chip prospects.
Five players – Fil-foreign big men Zavier Lucero and Henry Galinato, team captain Brix Ramos, and reserves CJ Catapusan and AJ Madrigal – have all used up their eligibility, but Perasol said there are enough players in the pipeline to fill the gaps.
For one, star guard CJ Cansino, who sat out Season 85 to recover from a knee injury, will be back, while NU transferees Reyland Torres and Janjan Felicilda will finally suit up. There are also some high school recruits coming in, but Perasol feels these three veterans will be of bigger help in the short term. Felicilda, he adds, can address the team's needs at the point guard position.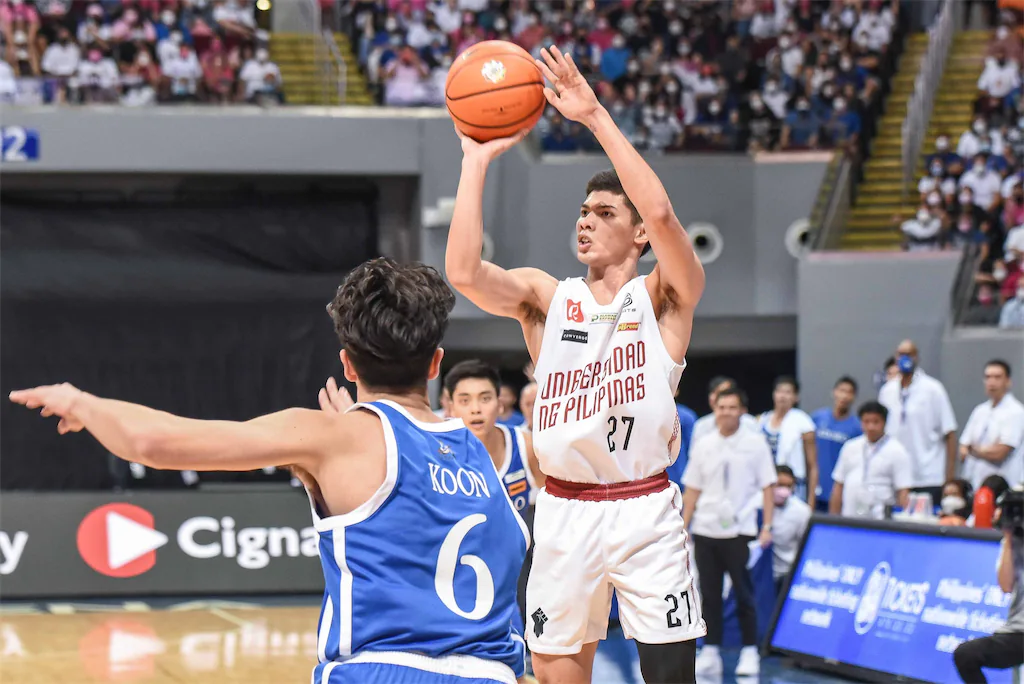 "We have a lot of good recruits from high school, but our program is always aiming for the championship. So they're including in the pipeline to get maturity so that they'll be ready. The three (who are) ready for battle are CJ and the two NU boys are those I feel would make an immediate impact. Malick (Diouf) will still be around as well as the other bigs like Bismarck (Lina)."
Chicco Briones, a 6'6" guard and son of former PBA player Lowell, is also being lined up for Season 86. Along with Torres and Felicilda, he is currently playing for UP in the PinoyLiga tournament which features Team B players of various college programs.
Regarding reports that prized big man Carl Tamayo may forego his remaining eligibility to play professionally in Japan, Perasol said nothing is final yet.
"I don't think he's considering it. I think there are offers. You know how close he is with Coach Gold (Monteverde). So if they're going to make a decision it has to be a mutual decision. It's for both of them to discuss. But if you ask me, I'd rather that he stay for the next season so he can be more ready."
Even though the team fell short of going back-to-back, Perasol believes the program is on track.
"The goal of our program is to be in that position to win it all every season. And I believe we have achieved that. We're in that position to win the championship because we were in the finals. Nobody can assure a championship because all the teams are getting better, but we have a chance every season."