When the PBA celebrates its 50th anniversary on April 09, 2025, the league will likely usher in ten more players in their list of Greatest Players ever. Forty players have already been included, the first 25 on the league's silver jubilee anniversary in 2000 and the next 15 coming in 2015. From the list, three (Jayson Castro, Kelly Williams and Arwind Santos) are still actively playing while one is presently inactive but is expected to return soon (James Yap).
The Rivalry came up with its list of the next ten players that we feel should be included in the list. Take note that all former MVP winners from 2015 to 2024 will automatically be named as part of the PBA criteria.
1. June Mar Fajardo
11 seasons (so far); 6x Most Valuable Player; 9x champion; 4x Finals MVP; 9x Best Player of the Conference; 7x Mythical First Team; 1x Mythical Second Team; 2015 Defensive Player of the Year; 5x All-Defensive Team; 2014 Most Improved Player
Stats: has played 410 total games so far; averaged 17.19 points, 12.17 boards, 1.56 dimes, 1.55 swats
If there's one sure thing, that's the "Kraken" making the list. His unprecedented six MVP titles (maybe even more) and nine championships guarantee him the slot. Having dominated the league for a decade already, Fajardo has forced all opposing teams to figure out how to stop him, with hardly any success. He continues to dominate and, if he keeps himself free from any injury, would be looking at a possible seventh MVP plum by April.
Fajardo's accomplishments alone have put him in the same discussion alongside Ramon Fernandez in the PBA Greatest of All Time (GOAT) debate. Three years ago, he broke the long-standing PBA record for most number of rebounds in one game of 29 set by Jinky Simbulan of 7/Up in the 1975 season by hauling down 31 boards in Game 7 of the 2019 Philippine Cup Finals versus the Magnolia Hotshots to clinch the championship for the San Miguel Beermen. This is one choice that won't be controversial.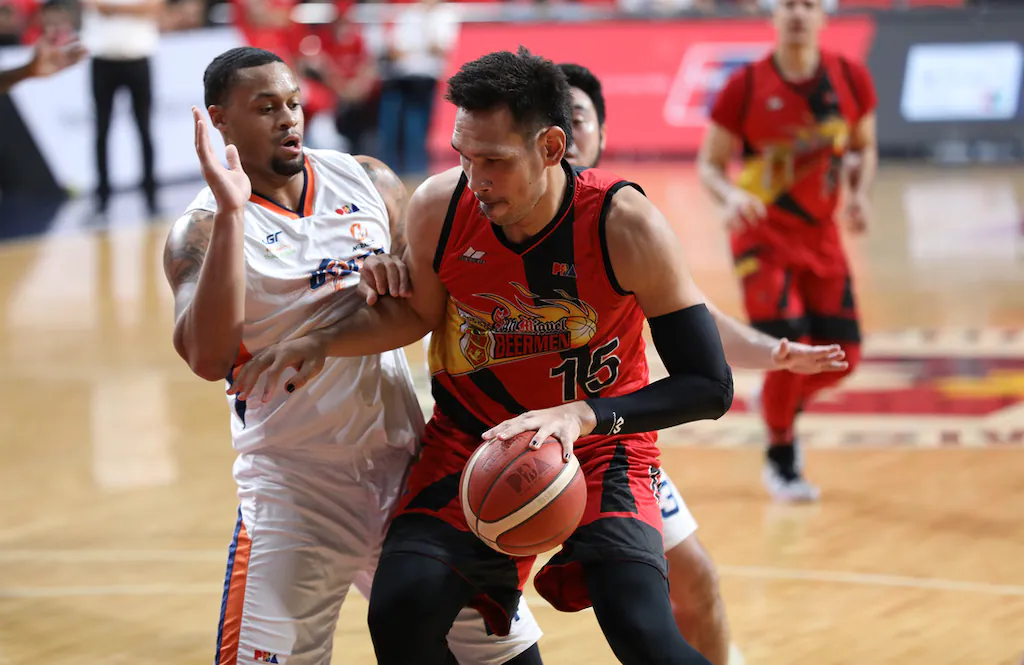 2. Scottie Thompson
8 seasons (so far); 2021 Most Valuable Player; 6x champion; 2x Finals MVP; 1x Best Player of the Conference; 2021 Mythical First Team; 2018 Mythical Second Team; 2018 Most Improved Player
Stats: has played 315 total games so far; averaged 13.39 points, 7.45 rebounds, 4.69 dimes, 1.1 steals
Thompson's game has steadily improved over the years, from averaging 5.5 points, 5.1 boards and 3.2 dimes on his rookie season to a remarkable 13.9 points, 9 boards, 5.4 dimes and 1.2 steals when he won MVP honors in 2021. Also, the 6'1 Davao native has taken a bigger responsibility playing the point guard chores for Ginebra. He is generally regarded as the second greatest rebounding guard of all-time, just behind Ginebra legend, Robert Jaworski. He has also personified the role of a clutch player, akin to another Ginebra superstar, Francis Arnaiz, hitting timely jumpers and grabbing all-important boards that has given him six championships.
Arguably the league's most popular player today, Thompson is expected to continue to blossom under Tim Cone's tutelage. He has also become one of the best two-way players in the PBA, a firm testament to his ability to embrace his coach's system. Whether or not he wins another MVP plum, Thompson's slot is assured in the 50 Greatest.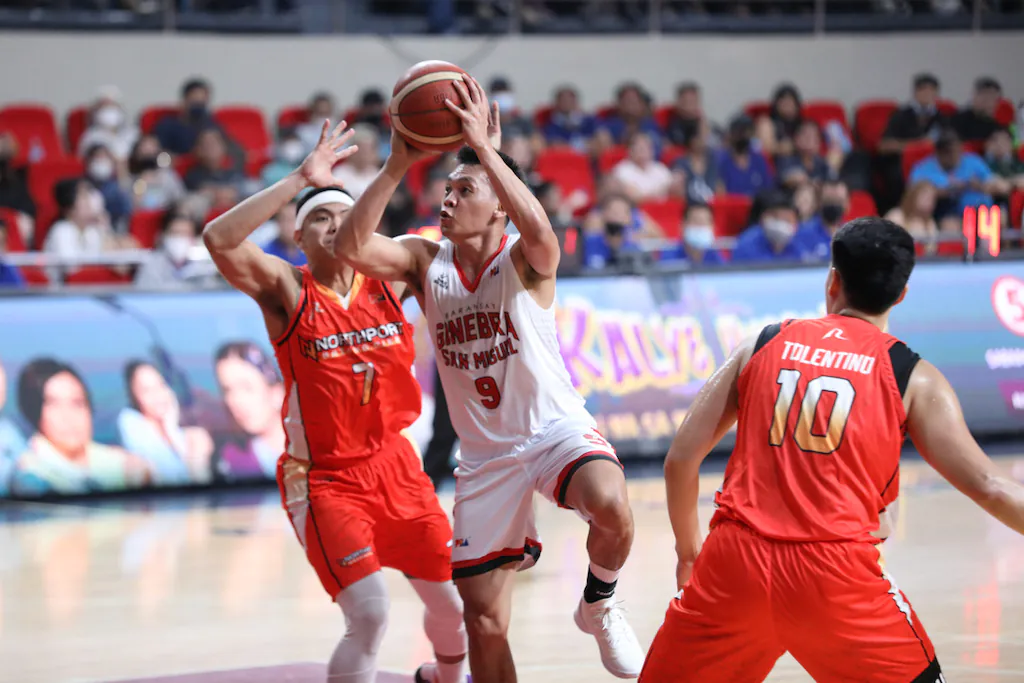 3. Nelson Asaytono
17 seasons; 7x champion; 3x Mythical First Team; 4x Mythical Second Team; 2x Best Player of the Conference; 1997 Scoring Champion
Stats: played 820 games, averaged 15 points, 5.5 rebounds, 1.6 assists
One of the major snubs from the 2015 selection was Nelson Asaytono, one of the greatest offensive players ever to play in the league. It's difficult to fathom his non-inclusion the last time when his numbers, accomplishments and skill level are definitely better than some of those selected. Asaytono started as a backup of Alvin Patrimonio at Purefoods in his rookie year in 1989 but slowly gained the trust of Coach Baby Dalupan to be inserted into the starting lineup. But his career took off when Swift traded its two first round picks to acquire his services. With Coach Yeng Guiao giving him the latitude to play his lethal one-on-one game, Asaytono blossomed and became a major factor in the franchise's first title in the 1992 Governors' Cup that featured import Tony Harris, and went on to win three more from 1993 to 1995.
His career season best of 23.1 points per game in 1997 while playing the role of franchise player for San Miguel under Ron Jacobs made him a candidate once more for MVP honors. He was also a prime candidate in 1992 and 1994, losing out in the balloting to Ato Agustin and Patrimonio, respectively. The Rivalry expects "The Bull's" name to be finally called in the 50 Greatest three years from now.
4. Abe King
18 seasons; 13x champion; 1982 Mythical First Team; 1985 Mythical Second Team; 1985 All-Defensive Team
Stats: played 782 games, averaged 10 points, 6.7 rebounds
Fans were wondering why Abe King was not included in the 25 Greatest list. More fans got enraged when his name was missed out once again in the 40 Greatest list. One wonders what it would take for King to finally get the honor and recognition he sorely deserves. As a player, he's been underrated by many, except perhaps by his teammates and opponents – the people who know better. Norman Black admitted, in Episode 2 of the online sports program, "An Eternity of Basketball," that King was the best local defender that he had to contend with while Allan Caidic, on Episode 4 of the same show, attributed King's leadership and support that gave him so much success at Presto.
More than that, King practically revolutionized the power forward position in the PBA. When in the past, there was a center, two forwards and two guards, King's entry in the PBA in 1977 changed the dynamics brought about by his stellar partnership with Ramon Fernandez in the Toyota frontline. Longevity-wise, he played 18 seasons in the PBA, one of the longest careers ever by any PBA player. There's no reason for the "Chairman of the Boards" to get snubbed once more come 2025.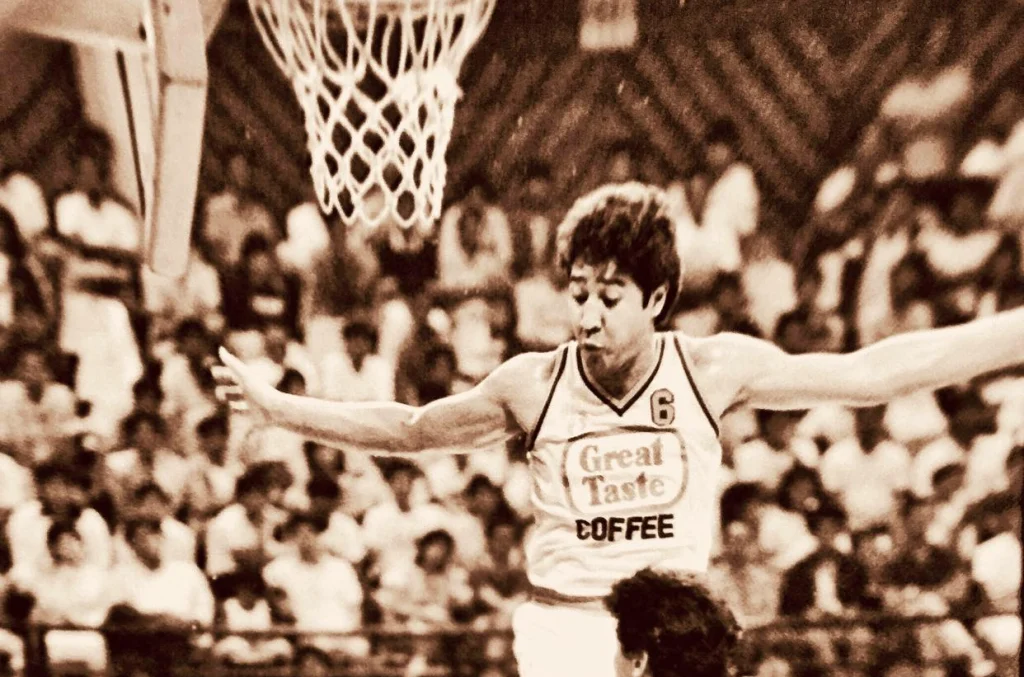 5. Arnie Tuadles
14 seasons; 9x champion; 1979 Rookie of the Year; 1979 Mythical First Team (first rookie to achieve this); 1984 Mythical Second Team;
Stats: played 692 games; averaged 13.6 points, 3.9 rebounds
Only a few players have achieved the feat of cracking the Mythical First Team on their freshman year. It was Arnie Tuadles who started the trend when, back in 1979, the 6'1 forward from Cebu cracked the first five rotation of the superstar-laden Toyota Tamaraws and became the team's designated fastbreak finisher. In 1982, he became the All-Star MVP in the two-game Mello Yello series held in Cebu and Manila. He also became a starter in Baby Dalupan's superstar-filled Great Taste roster in 1984, a testament to the recognition and appreciation he got from his coaches.
RELATED: Remembering Arnie Tuadles, master of the kontra-tiyempo move
For several seasons, Tuadles remained relevant and valuable to the teams he played for. In 1990, he was the spiritual leader of the young Formula Shell team that won the 1990 First Conference crown at the expense of the Añejo Rum 65ers. The conference after, Tuadles went to Presto and, without Caidic playing in the deciding Game 7 of the Finals of the 1990 All Filipino Conference, marshalled his veteran teammates to the title against the youth-laden Purefoods Hotdogs. Tuadles sizzled with 33 points in that game, earning for him Best Player of the game honors and SCOOP's Most Outsanding Player award for the year. Tuadles' passing in 1996 was filled with controversy, but his non-selection in the 25 Greatest list, much more, the 40 Greatest list, can be deemed just as contentious, if not, a total aberration.
Part 2 to follow…
(Top photo courtesy of Ernie Sarmiento)