This is part of a series from The Rivalry naming the five greatest PBA players from UAAP and NCAA member schools. Some ground rules to explain the rankings:
1. Players are ranked according to their PBA achievements, and NOT their college achievements.
2. If a player played for more than one school in college, the series writers – Jay Mercado and Jude Roque – will decide between themselves which school the player will fall under.
3. Players who excelled in college but whose playing years preceded the PBA are unfortunately not included (i.e., Caloy Loyzaga for San Beda).
4. Players who played for a college or university before that school joined the UAAP or NCAA are included for consideration.
5. Only current UAAP and NCAA member schools are included in the series, but not necessarily all of them.
Far Eastern University Tamaraws
The FEU Tamaraws are the winningest team in the UAAP, claiming 20 titles in total, their last coming in 2015. One of the league's original founders in 1938, the Tamaraws have produced a bevy of outstanding basketball players who have gone on to play for different national teams and commercial leagues.
Here is The Rivalry's list of the five PBA greatest players who went to the Far Eastern University.
5. Terrence Romeo (UAAP 2010-13/PBA 2013-present)
College Career
Terrence Romeo was already a promising high school player who broke Paolo Mendoza's scoring record of 69 by pumping in 83 of his own in a UAAP juniors basketball game, leading to the juniors MVP title. There was no doubt that Romeo would immediately crack the star-laden lineup of FEU even in his freshman year, and true enough, won ROY honors. With him and RR Garcia leading the team, they led the Tamaraws to their highest finish when Romeo was there, a runner-up placing behind the Ateneo Blue Eagles. He eventually won the seniors MVP title in his last season with the Tamaraws before joining the PBA in 2013.
PBA Career:
Accomplishments: 2x champion; 2019 Commissioner's Cup Finals MVP; 2016 Mythical First Team; 2015 Mythical Second Team; 2015 Most Improved Player; 3x scoring champion; 2019 Mr. Quality Minutes
Expectations were high that Romeo would immediately make an impact in the PBA. While he wasn't expected to be picked in the top three in the draft order of 2013, given that there were three quality centers that also joined the draft (Slaughter, Sangalang, Almazan), it came as a surprise that Ginebra drafted James Forrester at no. 4 instead of Romeo, who ended up at no. 5 for GlobalPort.
One of the greatest offensive players of his era, Romeo became the league's best scorer for three straight seasons from 2015 to 2017, putting up numbers of 19.7, 24.9 and 23.3 points. He was traded to TNT in 2018 but only stayed there for one season and was traded to SMB. Having found a home with the Beermen, he finally became a PBA champion, including the winning of the 2019 Commissioner's Cup Finals MVP award.
4. Jeff Chan (UAAP 2003-06/PBA 2008-present)
College Career
FEU's grassroots program saw the potential of the young Bacolod scion of a former PBA player, Manny. Chan was then with the University of St. La Salle in Bacolod where he also represented the region in the Palarong Pambansa before joining the Tamaraws where he played for four seasons. Chan's noted outside shooting was already in full display in high school, a skill he further cultivated when he became part of the Tamaraws. Chan was part of the glorious FEU team that won three championships from 2003 to 2005. He finished his collegiate career in his fourth year, averaging close to 19.0 points, 4.8 rebounds and 3 assists. These championships steeled Chan to becoming a player capable of handling himself during pressure situations, a reputation he was able to carry when he turned pro.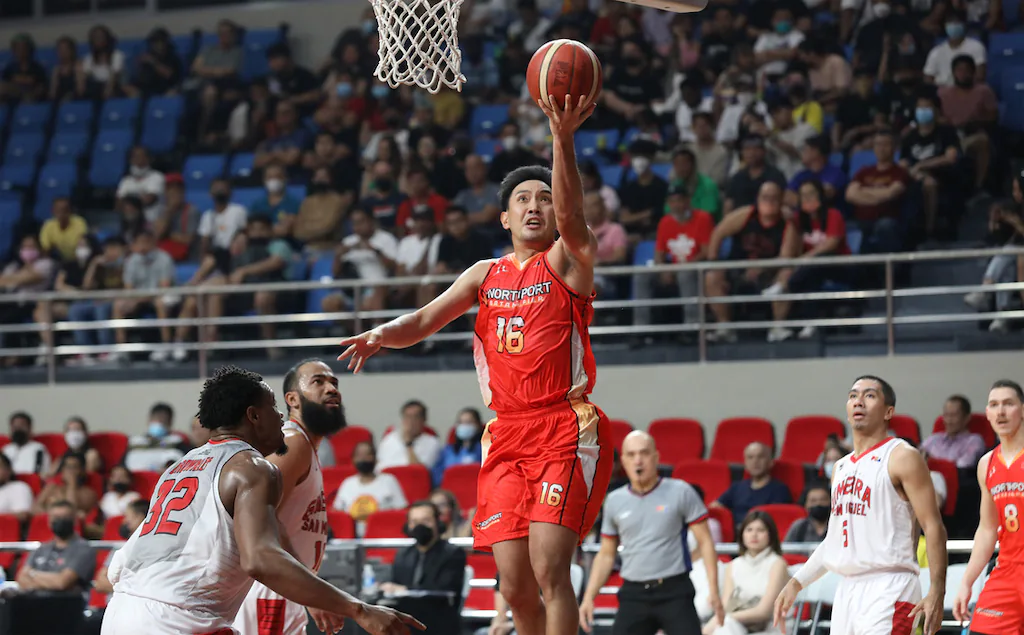 PBA Career
Accomplishments: 6x champion; 2012 Governors' Cup Finals MVP; 2012 Mythical Second Team; 2012 Most Improved Player
Chan had a respectable rookie year, averaging 9.1 points, 3.2 boards and 2.0 dimes per game for Barako Bull. But when Yeng Guiao left the team, Chan, along with Mike Hrabak, was then shipped to Rain or Shine for Rob Wainwright and Mark Andaya. He eventually had his breakout season when Guiao joined the Elasto Painters as head coach. Chan became one of the vital cogs of the team and averaged a career best 14.2 points per game in 2011. It was that same season in the Governors' Cup when he and Rain or Shine won their first ever PBA title in the Governors' Cup at the expense of the B-Meg Llamados where he won Finals MVP honors.
Because of his strong performance, Chan became part of the Gilas national team under Chot Reyes and went on to play in the 2014 World Cup as the team's designated zone buster. A surprise trade to Phoenix in 2017 just after Guiao left ROS put Chan's career in limbo as he tried to find his role he was used to essaying. He eventually went to Ginebra until he was traded early this year to NorthPort.
3. Glenn Capacio (UAAP 1980-84/PBA 1988-2001)
College Career
For a freshman to crack a championship roster that had players like Anthony Williams, Chris McGarry, Joel Valle, Alfred Amador, Guillermo Valerio and Harmon Codiñera, among others, Glenn Capacio must have been either good or heavily trusted by his college coach, Turo Valenzona, or both. FEU had just won the UAAP title in 1979 when Capacio joined the team and proved his mettle almost immediately. He won three titles with the Morayta-based school in 1980, 1981 and 1983, the last one being special as he copped the MVP award that year aside from leading the Tamaraws to a huge victory against the UP Maroons in the Finals. Capacio was so special that he became a Joe Lipa favorite, earning a place in the national team lineups several times before he turned pro in 1988.
PBA Career
Accomplishments: 5x champion; 8x All-Defensive Team member; 1998 Comeback Player of the Year; 14 seasons, 656 games, averaged 8.0ppg
Glenn Capacio was part of the batch of rookies who were allowed to be directly hired by new team, Purefoods TJ Hotdogs in the 1988 season. While he didn't get the same spotlight as his more popular teammates, Capacio more than proved his worth on the floor, carrying his tough, no-nonsense attitude to the pro ranks while battling against seasoned veterans like Robert Jaworski, Ricardo Brown, Jimmy Manansala, and Biboy Ravanes among many others.
It was on defense where Capacio made a mark for himself, having been selected eight times for the All-Defensive Team. Playing for a glamorous team like the Hotdogs, Capacio became one of the team's most reliable members where he helped the franchise win four PBA titles from 1990 to 1994. He eventually was shipped to Mobiline for forward Cadel Mosqueda to free up salary cap space. He last won a title for the Batang Red Bull Thunder under Guiao in the 2001 Commissioner's Cup, offering the veteran leadership that the young, up and coming team needed that time.
2. Arwind Santos (UAAP 2002-05/PBA 2006-present)
College Career
Arwind Santos may perhaps be the greatest King Tamaraw of all time, judging from his success as a member of the Tamaraws from 2002 to 2005. He practically won every award available – the 2002 Rookie of the Year award, the Defensive Player of the Year twice, a three-time Mythical Team member, the Finals MVP award twice, and the Most Valuable Player award twice – while winning three UAAP titles from 2003 to 2005. He was dominating on both ends of the floor as Santos was not only was a prolific scorer from the midrange, but was a ferocious defender who could stop the opposing team's best offensive player single-handedly. It was not surprising that PBA coaches were already salivating at the prospect of drafting the lean and athletic Santos for their respective teams.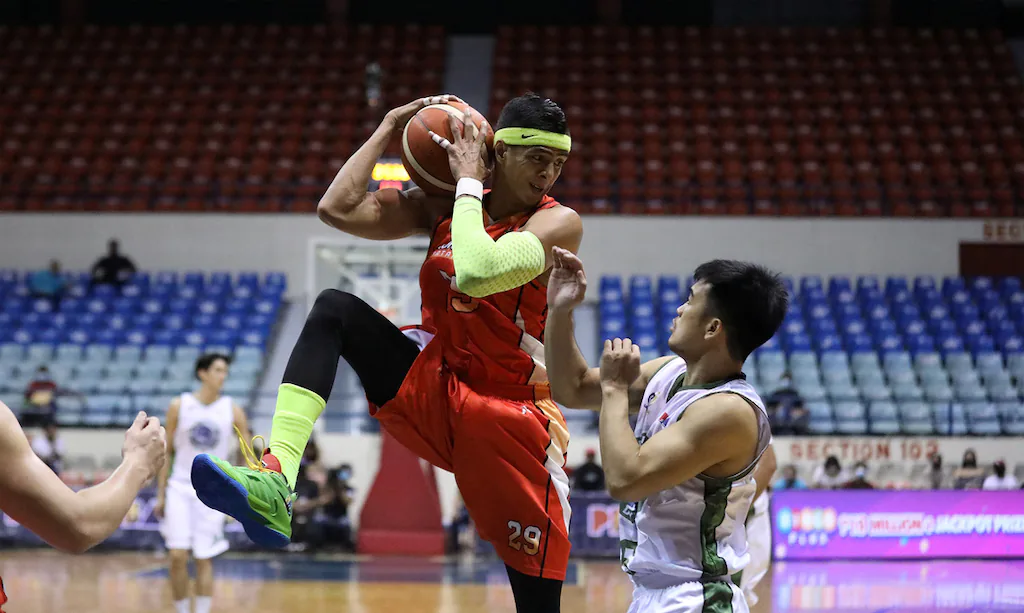 PBA Career
Accomplishments: 9x champion; 2013 Most Valuable Player; 2x Finals MVP; 2x Best Player of the Conference; 10x Mythical First Team; 2x Mythical Second Team; 3x Defensive Player of the Year; 8x All-Defensive Team; led league in rebounds 2x; 40 Greatest Players
Santos was drafted second overall by AIR 21. Almost immediately, he helped carry the franchise to its first and only Finals appearance in the 2008 Fiesta Conference, losing to Ginebra in seven games. He later on suited up for the national team that played in the 2009 Tianjin FIBA-Asia tournament. When the Spiderman moved to the Petron Blaze Boosters, the team had to go through some struggles after winning the 2011 Governors' Cup despite the addition of big man June Mar Fajardo. He won his MVP award in 2013 despite not winning a championship.
They finally reaped success starting in the 2014 Philippine Cup under Leo Austria, winning nine titles from 2014 to 2019 with Santos being part of the so-called "Death Five" of the Beermen. It came as a shock to many when SMB opted to disband the Death Five by trading Santos to NorthPort and Alex Cabagnot to Terrafirma. At age 41, although injured, is expected to come back and continue leading the Batang Pier in future seasons to come and may still have a shot at being the greatest PBA player to come from FEU, possibly zooming past….
1. Johnny Abarrientos (UAAP 1989-92 / PBA 1993-2007; 2010)
College Career
There were two college point guard standouts during the late 80's and early 90's who were deemed the future of Philippine basketball. The first one was Eugene Quilban, the wily court general from the multi-titled San Sebastian Stags in the NCAA. The other was Johnny Abarrientos, whose surname is venerated as he happens to be the nephew of former amateur great and PBA pioneer Billy "Haba Haba" Abarrientos. Johnny was a wizard even in his late teen years, possessing a an unrivaled dribbling skill and a terrific basketball sense. He had a whirlwind UAAP start, winning Rookie of the Year honors in 1989, then copping the coveted MVP award in 1991, while winning two UAAP titles. He also led the Philippine "Redeem Team" to the gold medal in the SEA Games held in Manila at the expense of a tough Thailand team.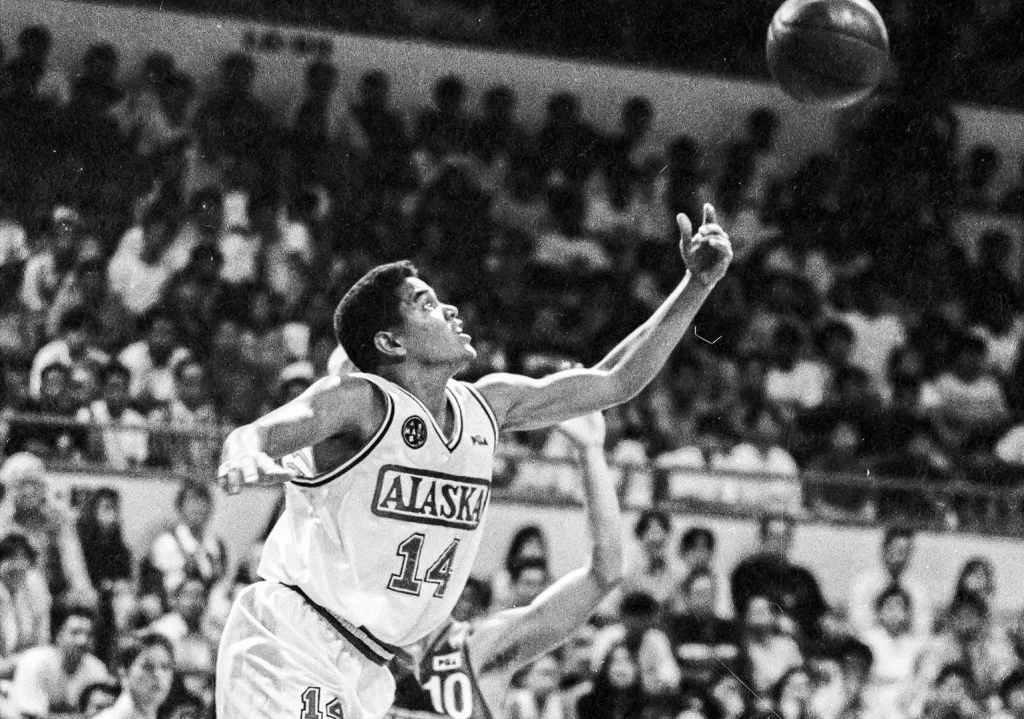 PBA Career
12x champion; 1996 Most Valuable Player; 1x Best Player of the Conference; 2x Finals MVP; 6x Mythical First Team; 1x Mythical Second Team; 5x All-Defensive Team; grand slam champion; 25 Greatest Players; all-time record league holder for steals; led league in steals 8x; 17 seasons, 742 games played, averaged 11.6ppg, 4.1rpg, 5.1apg
It was destiny that led Abarrientos to the Alaska Aces after being picked in the 1993 Rookie Draft as the third overall pick. Bypassed by Ginebra for FEU teammate Victor Pablo, Abarrientos' skill set impressed Alaska coach Tim Cone who eventually built the Aces around the 5'8 sentinel. By the succeeding year, Abarrientos was invited and played for the 1994 all-pro team that played in the Hiroshima Asian Games, serving as the team's lead point guard.
Abarrientos finally won his first PBA title in the 1994 Governors' Cup, and successfully defended this the year after. But it was in 1996 when, with all the pieces at place, that the team went for the juggernaut and won the grand slam title, a feat only two franchises had done so previously. Abarrientos was the lead architect of this accomplishment, besting teammates Jojo Lastimosa and Bong Hawkins for the MVP award that year. He won four more titles for the Uytengsu franchise before the team traded him and Poch Juinio to Pop Cola for Ali Peek and Jon Ordonio, a move that Cone later said was one of his biggest regrets. He won three more titles – two for Coke and one for Ginebra, then retired in 2007 to serve as assistant coach with the Kings, only to be reactivated for the 2009 Philippine Cup to play his last conference. There's an ongoing debate as to who is the best point guard to ever play in the PBA and it's not surprising that Abarrientos is up there in the same discussion alongside the esteemed Jaworski and the amazing Ricardo Brown. It's no surprise, then, that The Rivalry has selected Abarrientos as the greatest PBA player who hailed from the Far Eastern University Tamaraws.
Honorable Mentions: RR Pogoy, Marte Saldaña, Bay Cristobal, Mark Barroca
Note: While Gerry Esplana redshirted and eventually played for FEU in other leagues, he never got to play in the UAAP. He would have been included in this list.
PREVIOUS LISTS